The AIRPLAY is known as a communication protocol, and Apple Inc develops it. AirPlay allows Wireless Streaming between audio, video, device screens, and photos, related together with other data. In earlier days It implemented only for Apple's software devices and used for only audio, it's called AirTunes. Apple has licensed recently for third party software also. In Apple's Worldwide Developers Conference(WWDC) 2017 Apple announced and it offers "multi-ram audio" and quickly controls speakers using control center.In this post, I will show you how to enable Kodi Airplay and its limitations. The first step to enable Airplay is to switch on Zeroconf. So let's discuss that.
VPN for Kodi
Your IP Address:
173.13.184.18
is visible to the public.
You are taking risk!
As a kodi user, we used to watch tv shows, movies, live streaming videos, PPV and much more. Watching these from your own IP address is totally risky. Also, few kodi add-ons are geo-restricted and can't be accessed by all the users. In order to get rid of such issues, a Kodi VPN is always recommended. Using a VPN will unlock geo-blocked content, keep you anonymous online and watch without buffering! After testing out various VPN services for kodi, we found
IPVanish
to be the best amongst all.
Click here to get an instant 57% special discount on IPVanish for kodiforu users
.
TYPES OF AIRPLAY:
There are two types of Airplay devices, one is to send audiovisual content, and other is for receiving the content and rendering it on display and Speakers.
SENDER:
Airplay sender devices include Computers running iTunes, and all IOS devices including IOS 4. Display Mirroring via Airplay supports on OS X Mountain Lion which contains Intel Core Processor 2nd generation. The latest version of IOS 4.3 may send compatible audio and video streaming over Airplay.
RECEIVER:
Airplay receiver devices include third party speakers, Airport Express, and Apple Tv. Companies like Bose, YAMAHA, Philips, Pioneer have integrated Airplay into a Wireless technology of Speaker Dots, Av receivers, and stereo systems. In the graphical display of Airplay, it can appear Song Titles, Artists, Album names, Album artwork and remaining time. It supports in a third party receivers such as Kodi, Airserver, and Reflector 2.
FEATURES OF KODI AIRPLAY:
1. Airplay password is optional.
2. All platform support video and audio also work on all platforms.
3. All platforms support pictures.
4. All platform support Music.
5. Airplay Mirroring is currently unsupported.
6. Some apps of Airplaying adds DRM which prevents Kodi from video playing.
ENABLE ZEROCONF ON KODI:
The first step to enable Airplay Kodi process is allowing Zeroconf. Airplay Mirroring requires your Kodi device discoverable on your network of your Kodi which means that when you search for targets of Airplay on your Phone or Tablet, then your Kodi setup will appear on available options. All versions of IOS devices requires Zeroconf, and it has some steps to implement on its own.
Do read our detailed post about enabling zeroconf on kodi.
How to enable and use airplay on kodi?
1.Open Kodi.
2.Go to Settings.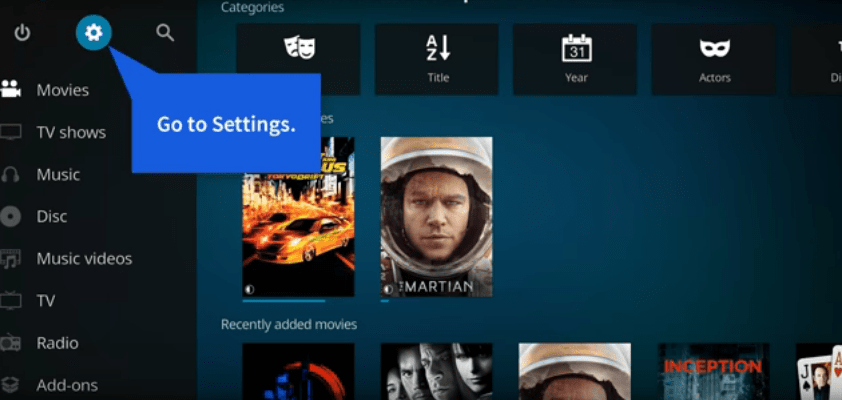 3.Select Service settings from the lists of options.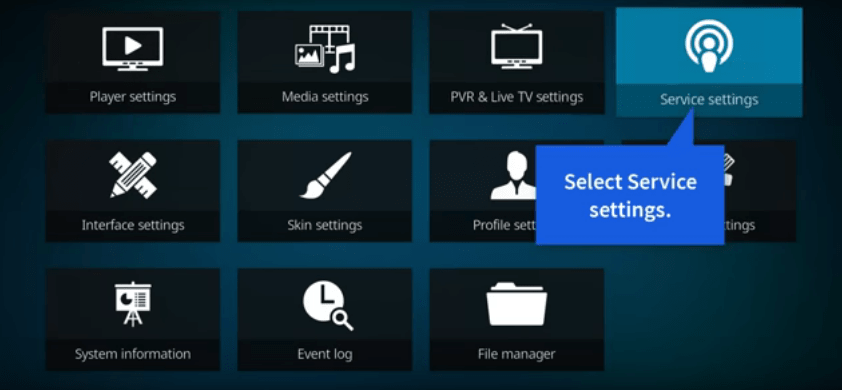 4.Go to General and switch on Zeroconf by enabling "Announce services to other systems."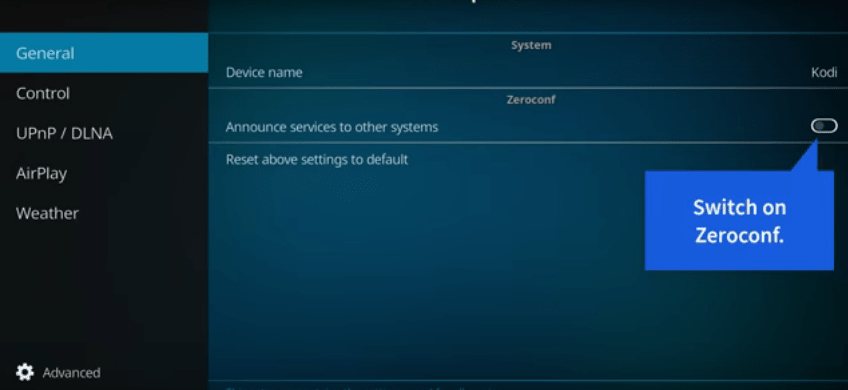 5.Select Airplay.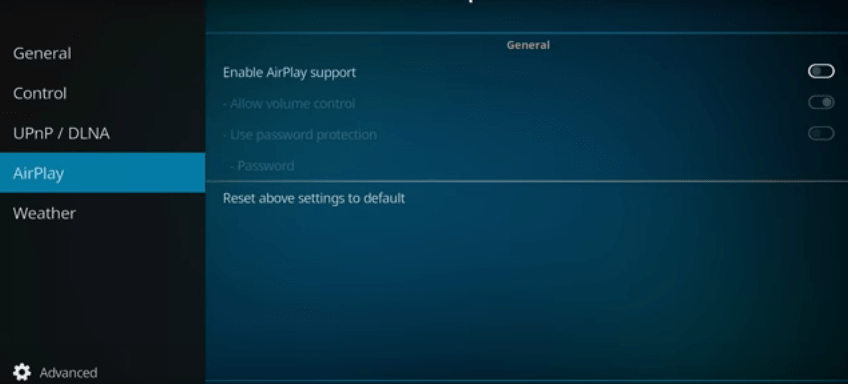 6.And Switch On Airplay by allowing Airplay support.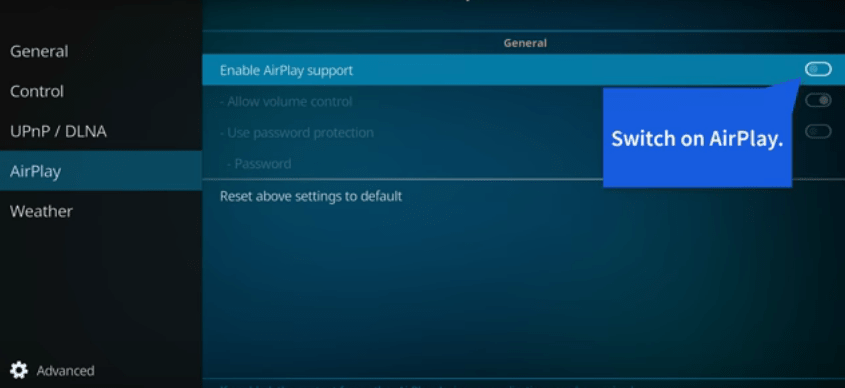 7.Go back to Home screen now; your Airplay activates on your Kodi.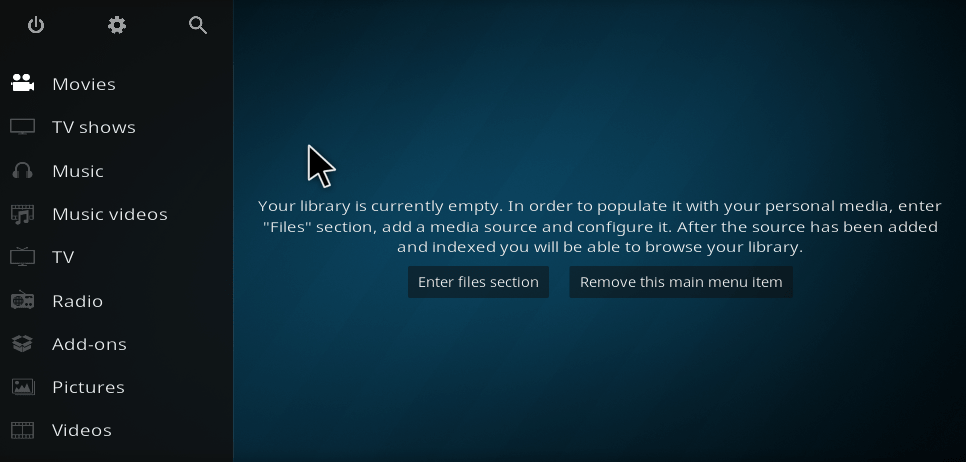 These are the instructions to enable Airplay on your Kodi by using above seven simple steps. So, listen to the procedures carefully to resolve your problem.
KODI AIRPLAY MIRRORING:
Airplay Mirroring is a different technology that allows particular content to be transmitted from a variety of IOS devices and iTunes to an IInd generation Apple Tv. Airplay Mirroring protocols are not get developed wholly or Reverse Engineered. But Airplay specification is available unofficially.
Airplay Mirroring is announced by Steve Jobs at WWDC 2011, as a feature in IOS 5 and the user can stream securely without the cables from an Ipad 2 to a Wireless HDTV.
SUPPORTING DEVICES OF KODI AIRPLAY:
1. OS 8 or older versions: Kodi supports audio, video and pictures.
2. IOS 9 or Newer: Kodi supports only audio.
3. IOS 10 have some issues because it is in a developing stage.
These are the procedures to enable Airplay on kodi. If you still face any trouble with kodi airplay, then please do let us know via comment.