KODI is an open-source media player application and it is developed by XBMC foundation. This software is available for multiple operating systems and also hardware platforms, with a 10-foot user interface for Television. Users can able to play and view Streaming media, such as online videos, online music and media files from local storage media.
VPN for Kodi
Your IP Address:
77.48.44.48
is visible to the public.
You are taking risk!
As a kodi user, we used to watch tv shows, movies, live streaming videos, PPV and much more. Watching these from your own IP address is totally risky. Also, few kodi add-ons are geo-restricted and can't be accessed by all the users. In order to get rid of such issues, a Kodi VPN is always recommended. Using a VPN will unlock geo-blocked content, keep you anonymous online and watch without buffering! After testing out various VPN services for kodi, we found
IPVanish
to be the best amongst all.
Click here to get an instant 57% special discount on IPVanish for kodiforu users
.
The ultimate guide to clear cache on kodi
KODI keeps certain video data temporarily in its memory to increase the streaming performance. It is very easy to clear cache on kodi without any harm, it will free up memory on your device, and the device gets developed for better streaming performance in the future.
Find out how easy advanced settings addon helps you to clear the cache and reduces the buffering…
WHY SHOULD I CLEAR KODI CACHE?
If you use this type of software it creates cache and cache are usually a good thing. But over time accumulated cache can slow your system down.If your disk is running out of space, Kodi will start behaving erratically.
So, if you Kodi with a large hard drive for EX: Laptop, Desktop etc. You don't need to worry about cleaning your cache. But if you use small device definitely you have to worry about cleaning your cache. Devices with small hard drives fill up much faster compared to devices with large hard drives.
Also read: how to stop kodi buffering
Types of Kodi cache:
There are totally Five main types of KODI cache. They are:
1.Video Cache
2.Addon Cache
3.Android Application cache
4.Image Cache
5.Temp Files
VIDEO CACHE
It makes your video experience smoother, KODI saves a few seconds of video before your stream begins to play and video gets saved permanently.when you stopped watching the video disappears.
2.ADDON CACHE
This cache creates specific folders on their own to save bits of data for future use. It includes data of wallpaper backgrounds, menus, logos and other resources. Most of the addons are programmed to erase their cache automatically. But some of the caches do not.
3.ANDROID APPLICATION CACHE
If a user uses KODI on an Android device, a user needs to clear the application cache folder every time. However, the files inside the folder can become corrupt. if you erase the cache using some cache cleaning facilities, KODI will automatically replace the files with new ones when you load KODI next time.
4.IMAGE CACHE
When all the time KODI strikes "SCRAPER" databases, the downloaded album art and DVD covers get stored in the image cache folder. Image cache files are compressed so that it takes less space in the device. If in case you have a large amount of video or audio files on a device there is a chance to clean up an image cache.
5.TEMP FILES
This Temp file is used to store all the files like Subtitles or Zip files or RAR files and sometimes old version of addons get dumped here. this file directory is like garbage when all the KODI's various types of files will be stored.
Now let's move on to to the tutorial to clear the cache on KODI
How to clear cache in kodi?
To clear cache, you need to install Indigo Kodi addon. Follow this article to install indigo. And follow the below steps.
Step 1: From your home screen, select  Indigo Kodi Add-on.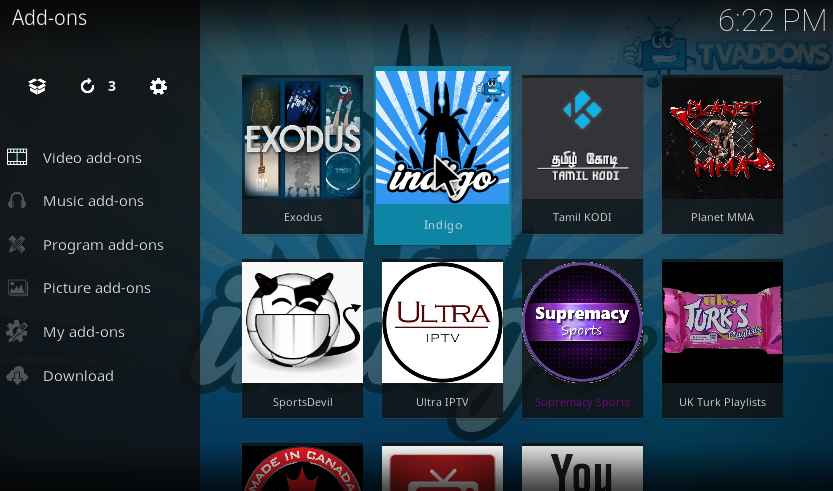 Step 2: Next, select maintenance tool from the indigo.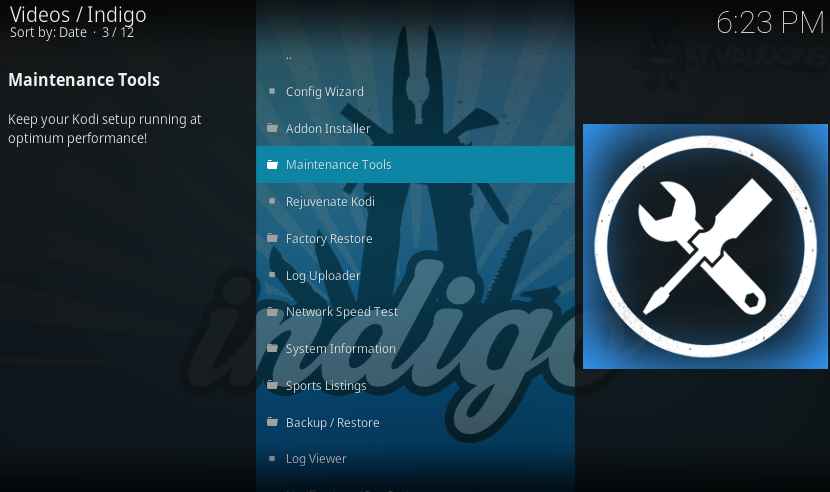 Step 3: Select Clear Cache.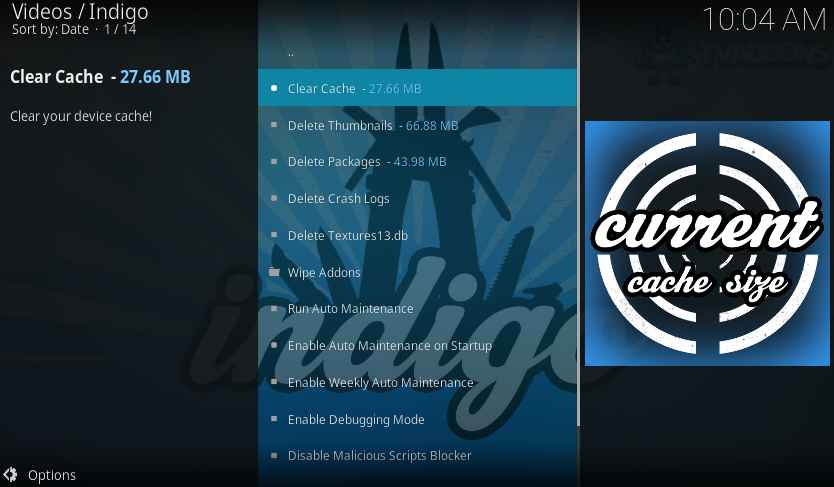 Step 4: A pop-up window will appear on the screen asking if you to confirm that you wish to clear your Kodi application cache. Click on Clear.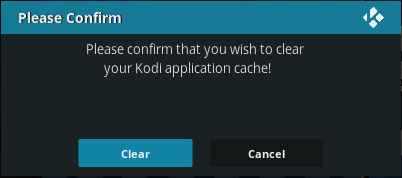 Step 5: Select Delete Thumbnail. And confirm your action.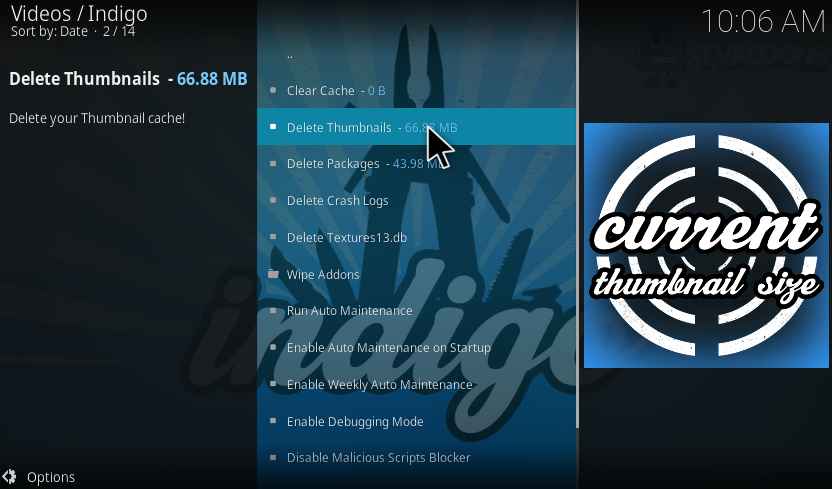 Step 6: Do this for Packages, Crash Logs, Textures.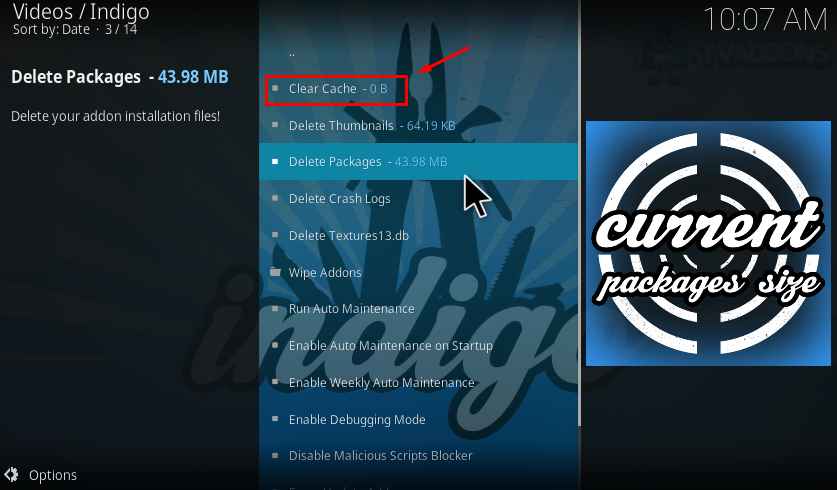 Doing this will delete all the temporary files on your kodi. Once you complete this final step, it's a good idea to reboot KODI. Go back to your home screen and exit out of the system. Wait a minute and launch Kodi when ready.
The above steps are the steps to clear cache on KODI. You can always repeat this process anytime you feel the need.
If you are still finding it troublesome to clear kodi cache then drop your issue in the comment. We will be happy to get it fixed!