Xbox 360 is indeed one of the best gaming consoles that every game addicts would know. You would have played loads of games with Xbox 360. What if we can use the same xbox to stream movies, tv shows and much more? Sounds interesting right! Yeah, it's now possible with the help of Kodi software.
VPN for Kodi
Your IP Address:
189.243.59.123
is visible to the public.
You are taking risk!
As a kodi user, we used to watch tv shows, movies, live streaming videos, PPV and much more. Watching these from your own IP address is totally risky. Also, few kodi add-ons are geo-restricted and can't be accessed by all the users. In order to get rid of such issues, a Kodi VPN is always recommended. Using a VPN will unlock geo-blocked content, keep you anonymous online and watch without buffering! After testing out various VPN services for kodi, we found
IPVanish
to be the best amongst all.
Click here to get an instant 57% special discount on IPVanish for kodiforu users
.
Kodi on Xbox 360
Kodi, in general, requires a TV box or a streaming device to connect to a Television. But here in this article, we are going to study about the process of installing Kodi on Xbox 360 console with the help of UPnP/DLNA option. So follow this article carefully to know "How to install kodi on xbox 360 console using UPnP?"
Before that let us understand about UPnP and DLNA.
You may be interested in reading: How to install kodi on PS4?
What is UPnP/DLNA?
UPnP:
The abbreviated form of UPnP is Universal Plug, and Play. It is a set of networking protocols that allows network devices like PC, Printers, etc. The UPnP architecture access device-to-device networking of electronics, Mobile devices, PC and Home Appliances which pairs each other. The UPnP architecture supports Zero Configuration networking.
DLNA:
The abbreviation of DLNA is Digital Living Network Alliance. DLNA works with Cable, Satellite, and telecom service providers to produce protection of Link on data transfer of each end. Without any risk of piracy, consumers enable to share their content on multimedia devices with the extra layer of DRM(Digital Rights Management).
I guess it's enough to know about UPnP and DLNA. Let's now directly get into the steps to install kodi on xbox 360.
How to install kodi on xbox 360 with UPnP/ DLNA?
Here, we are going to discuss how to install Kodi on Xbox 360 console by using some simple steps. So, read the instructions given below and complete the installation successfully.
1. First, open your Kodi application from your device.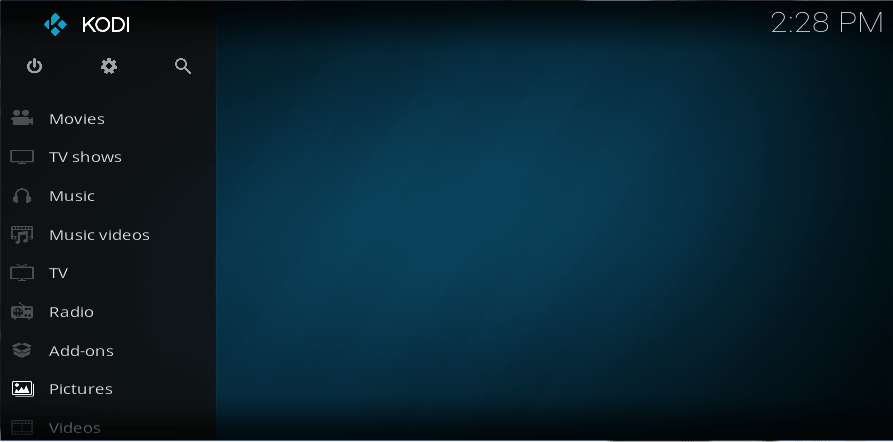 2. Select the Settings from the top left corner of the application.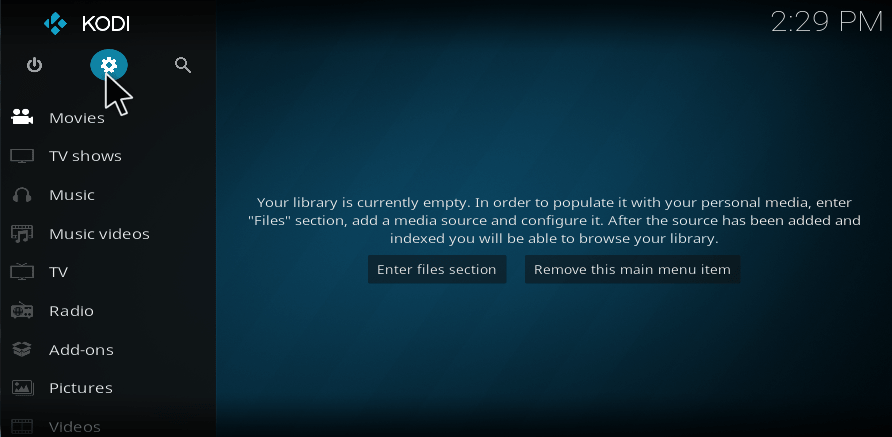 3. Now, move your cursor on Service Settings and click on it.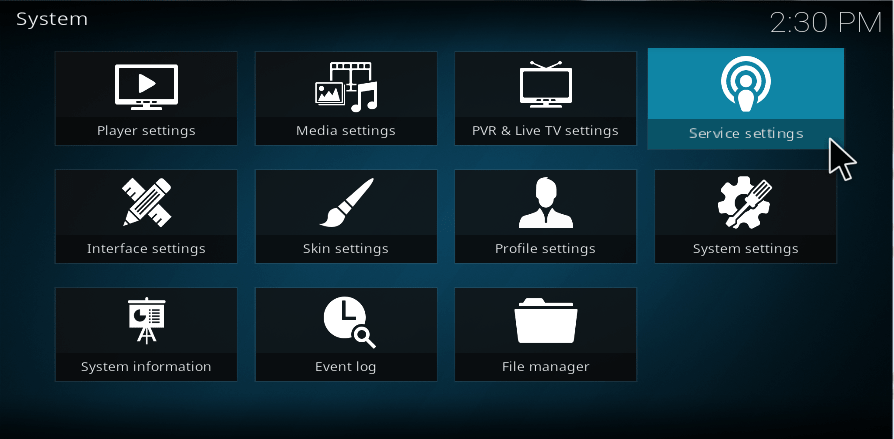 4. Now, you will get the service settings toolbar. After that scroll down and select UPnP/DLNA.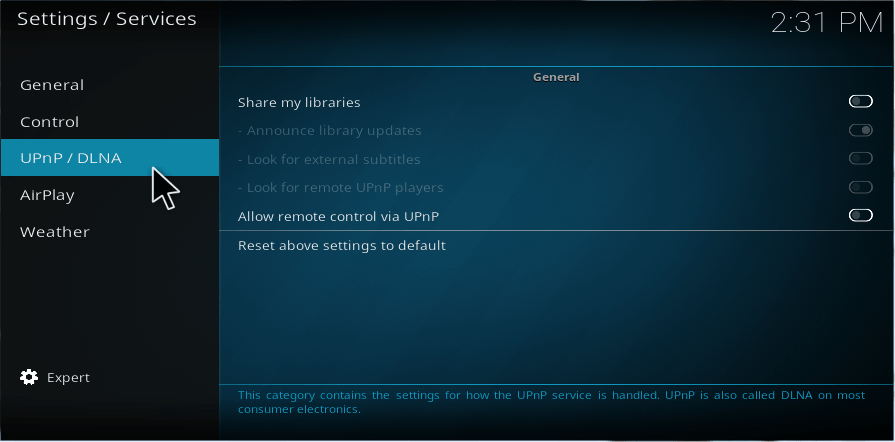 5. Then, enable the option "Share My Libraries" to share your library on other devices.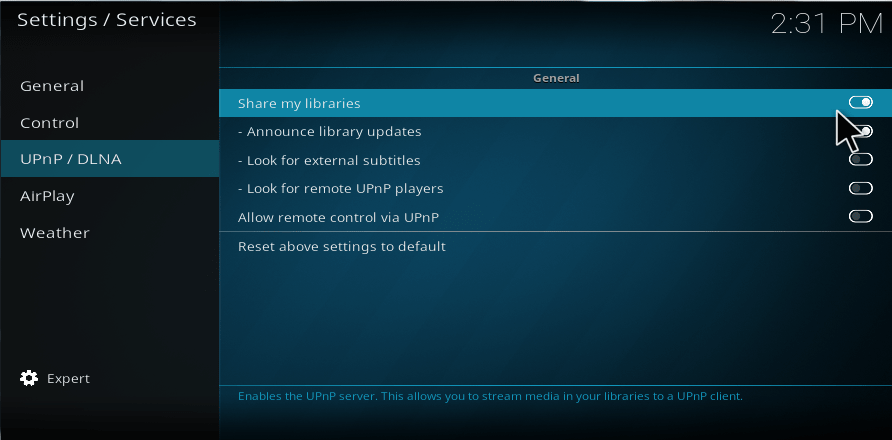 6. Scroll down and enable the option "Allow Remote Control Via UPnP."

7. Now, open your Xbox gaming console and select Media Player.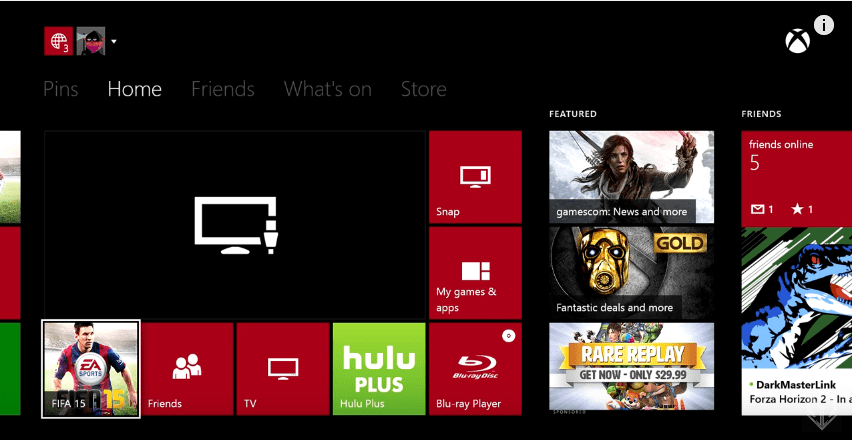 8. Now, your Kodi application is visible on your console.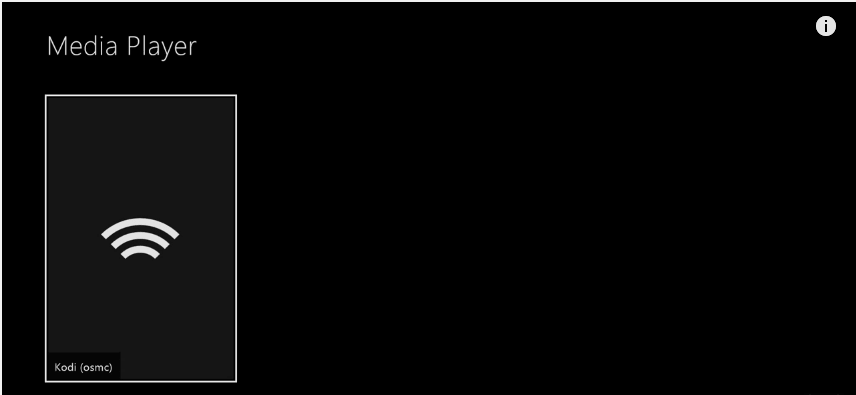 9. Select video library which gets shared from your Kodi library.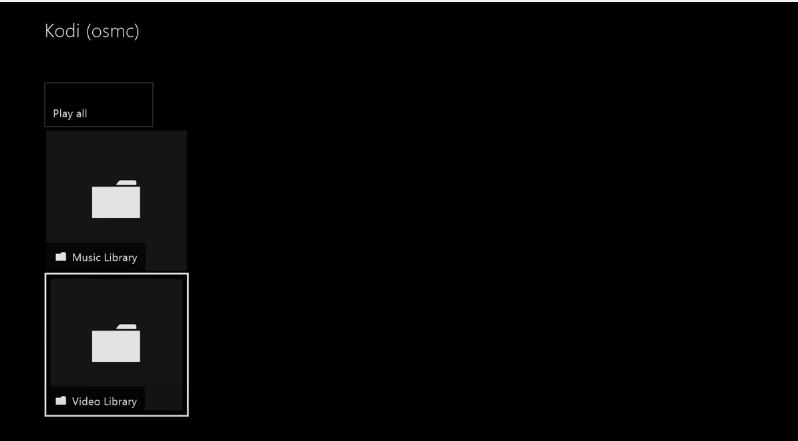 10. Then, select Tv shows or choose whatever you want to watch.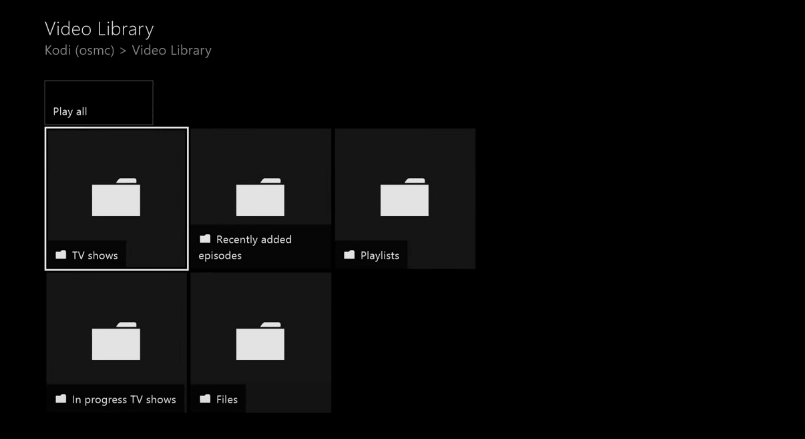 11. Select any category as per your wish.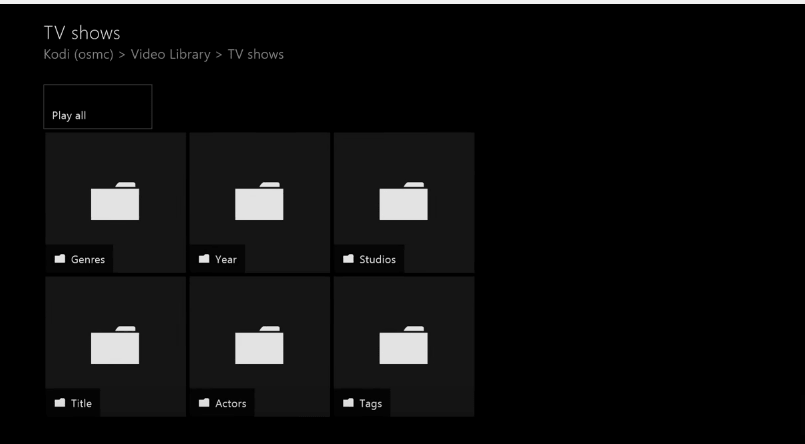 12. Now, you can watch videos or Tv shows which get shared from your Kodi library.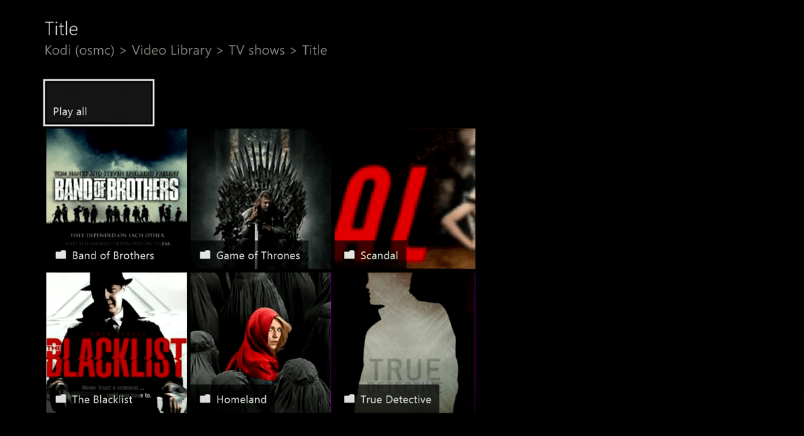 These are the complete instruction to install Kodi on Xbox 360 gaming console. So, carefully follow the steps to enjoy movies with kodi on xbox 360.
ADDONS TO WATCH MOVIES WITH KODI ON XBOX 360:
Here, we are going to discuss the top legal addons for watching movies and tv shows with Kodi on Xbox 360. So study the below guides to know some basic information about best legal addons.
Plex
Soundcloud
iPlayer
Filmon Tv
Youtube
PLEX:
Plex gives you an opportunity to play your content of library from your Pc at Home. And plex acts as a media server, and it composes your Video, Audio, and Photo into a user-friendly interface.
SOUNDCLOUD:
SoundCloud is a streaming music application, and it permits users to Upload, Download, Record, and share their Individual created sounds. It also has an option to split both music and other audio equally. The app is free to use, or you can pay 99.9 Euro per month to use without ads.
I-PLAYER:
iPlayer has the other name called BBC iPlayer, and it is the internet streaming, Television and Radio services. This BBC service is available on a wide variety of devices including Mobile Phones and Tablets, Personal Computers and also in a gaming console. This BBC I Player play all the information whatever is broadcasting in the BBC, but this player broadcast few hours delay from the original. This app is free to download, but you need a Tv license.
FILMON TV:
Filmon is an internet television provider recognize by Filmon. TV Networks Inc. It is a subscription-based streaming Television, and it approaches the broad range of UK based different channels. Filmon permits more than 600 channels additionally and 90,000 video-on-demand titles.
YOUTUBE:
Nowadays Youtube is playing a Vital role in people's life. It is an apparent app that should be on everybody's list. And is is the most popular Video-Streaming website around this Globe. Anybody can upload video to Youtube, but the uploader should have a channel or an individual account.
These are the top rated legal addonsto play movies / tv shows with Kodi on xbox 360.
If you face any trouble while installing kodi on xbox 360 then drop a comment below.