Merlin Repository Review
Merlin Repo is one of the best repositories for Kodi. Merlin repository contains many video addons such as Pulse sports, pulse workout, Merlin Ozzy TV, WWE archive, BBC Iplayer, and much more. The primary function of Merlin repo wizard is to provide updates to Merlin build Kodi. It is well presented with solid streams. The music add-ons include Merlin Radio and Tuneln Radio. It also contains program add-ons such as Merlin maintenance, Merlin auto cleaner, Clarkey EPG, Thumbnails cleaner, and more.
VPN for Kodi
Your IP Address:
2a01:c22:cc72:d00:29e6:ffd7:4872:a41b
is visible to the public.
You are taking risk!
As a kodi user, we used to watch tv shows, movies, live streaming videos, PPV and much more. Watching these from your own IP address is totally risky. Also, few kodi add-ons are geo-restricted and can't be accessed by all the users. In order to get rid of such issues, a Kodi VPN is always recommended. Using a VPN will unlock geo-blocked content, keep you anonymous online and watch without buffering! After testing out various VPN services for kodi, we found
IPVanish
to be the best amongst all.
Click here to get an instant 57% special discount on IPVanish for kodiforu users
.
Merlin auto cleaner Kodi
Merlin auto cleaner is used to clear Kodi cache and its packages. It is very simple to install the Merlin auto cleaner addon that automatically clears cache by every Kodi start-up. Go to Merlin repository -> Program add-ons -> Merlin auto cleaner -> Install.
How to install Merlin Repo in Kodi?
The setting repository is a necessary part of using Kodi to get addons and to update them. Repos can be set easily by simply entering the name and URL web address. This article is going to help you about the things like how to install Merlin repo to Kodi and how to use it after installation. It is one of the nice repo you can use it for entertaining yourself and the people around you through live TV shows. Before opening, start the work normal by refreshing data. Refresh would make the installation process very smooth without interruption.
STEP 1: The initial step has to be started from the home page of Kodi. In the home page of Kodi, you can see many tabs which include movies, TV shows, music, TV, radio, Add-ons, pictures and more. Select "SETTINGS" tab in the left bottom of Kodi main page.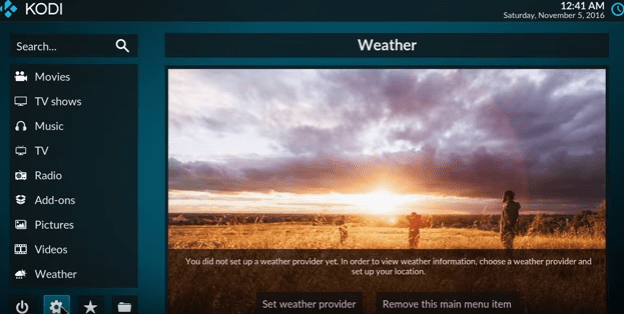 STEP 2: Under the Settings, there are many subtitles such as player settings, TV settings, Service Settings, Interface Settings, Profile Settings, System settings, and more. But we need to select "FILE MANAGER."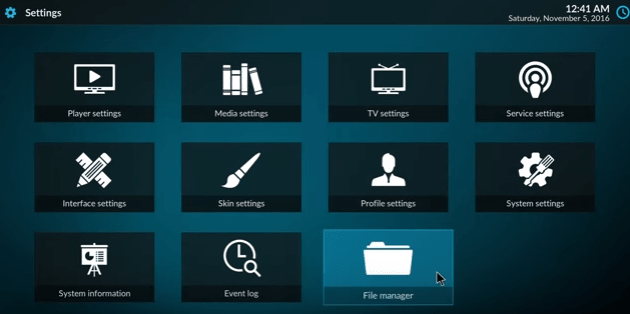 STEP 3: Clicking on the File Manager, it will open up the page as shown above. In this page, you have to go to the option called "ADD SOURCE" and click on it.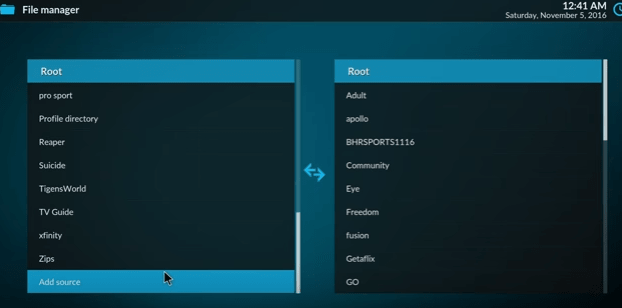 STEP 4: Once you click the Add file source option, it will open a dialog box to enter the name for the media source. In that, click on the first text box with default content "NONE." Space is provided for entering the path for media location.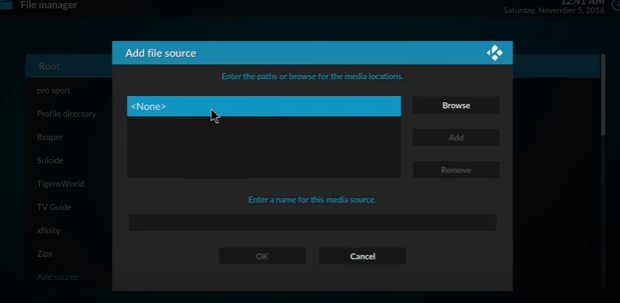 STEP 5: After you click on that space with none, it will open up a box with Virtual Keyboard further. In that, you have to type the media location link. You have to just enter the link http://mwiz.co.uk/repo in the space provided. After you enter the link, click the "DONE" button at the bottom of the window.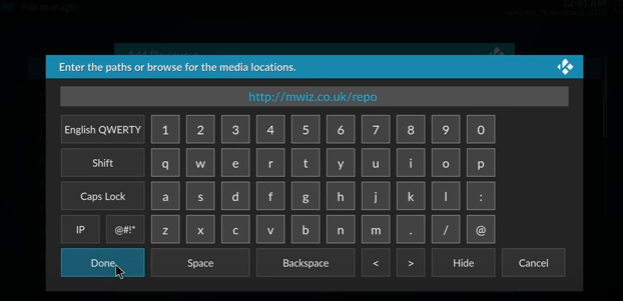 STEP 6: Once you enter the URL in the media location space. Next, you have to navigate to the text space which is provided for giving the name of the media source. Here you can name the media source file according to your wish.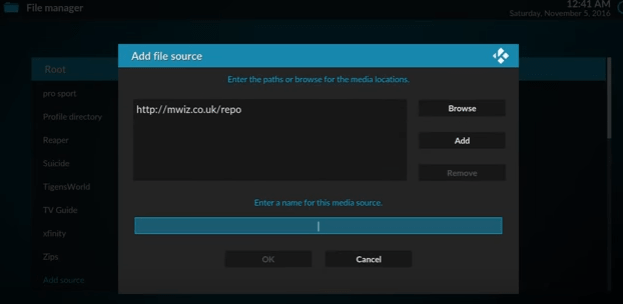 STEP 7: Here, we name the media source file as "Tykes." After typing the media source file name, click "DONE" button at the bottom of the window.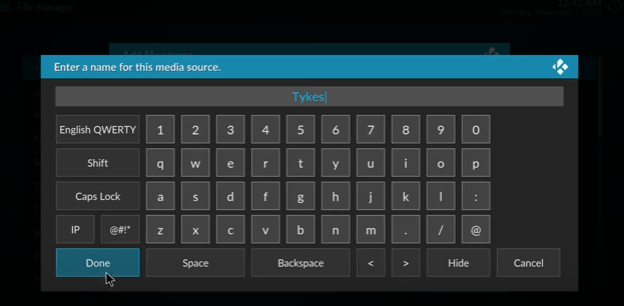 STEP 8: After you entered the media source file name as Tykes, click "OK."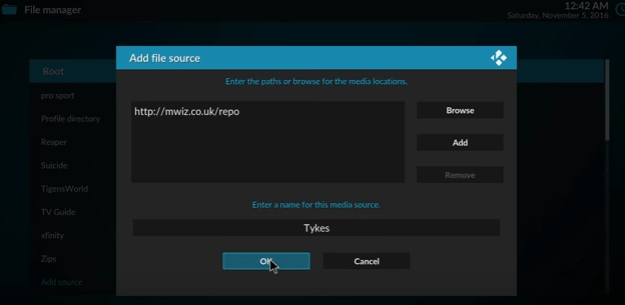 STEP 9: Go back to the main page of Kodi. In the home page of Kodi, you can see many tabs which include movies, TV shows, music, TV, radio, Add-ons, pictures and more. Select "ADD-ONS" and click it.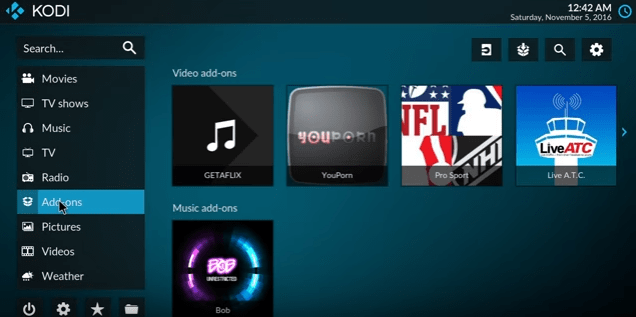 STEP 10: Add-ons dialog box will open. There are various options such as video add-ons, music add-ons, program add-ons, and picture add-ons. Select the arrow mark icon called "PACKAGE INSTALLER" and click it.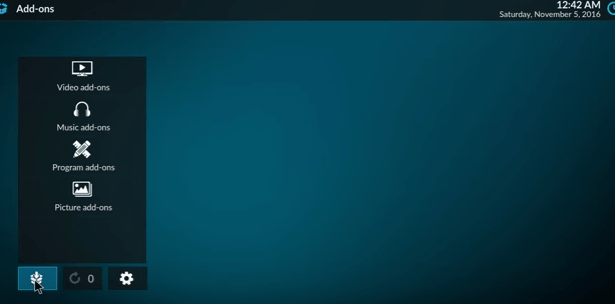 STEP 11: The package installer in the add-ons or add-on browser contains the following options like my add-ons, install from repository, install from zipping file, and search. Select "INSTALL FROM ZIPPING FILE" from the above options.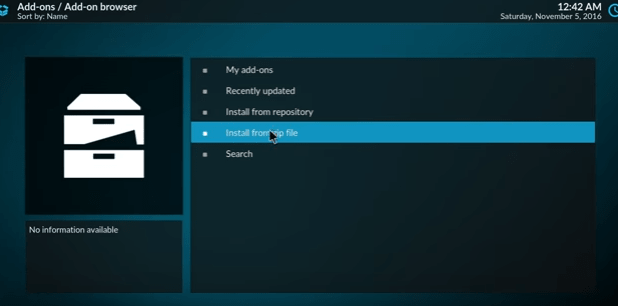 STEP 12: When we double click the zip file, you can see the list of media source files. Select "Tykes" media source file which you have given. Other than that many files are available. Click that particular media source zip file.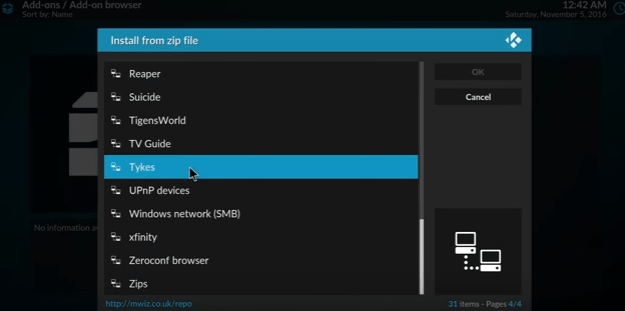 STEP 13: Once you click the media source file, where open a repository folder "repository.merlin.zip" and click OK.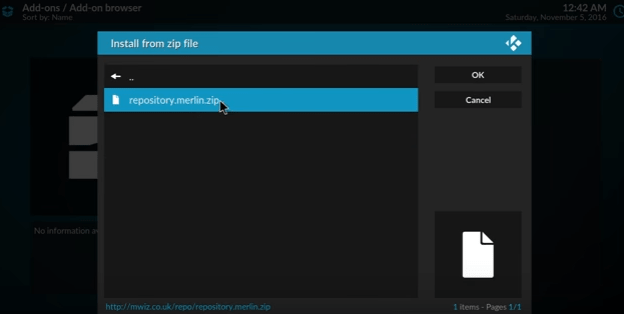 STEP 14: After you click the repository zip file, a pop-up message will appear. It means that the Merlin repository got enabled.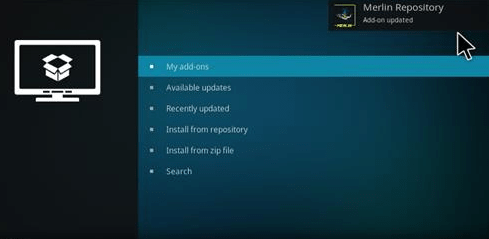 STEP 15: After the pop-up message indicates that the Merlin repository got successfully enabled. It means that the repository is ready. Click "install from repository."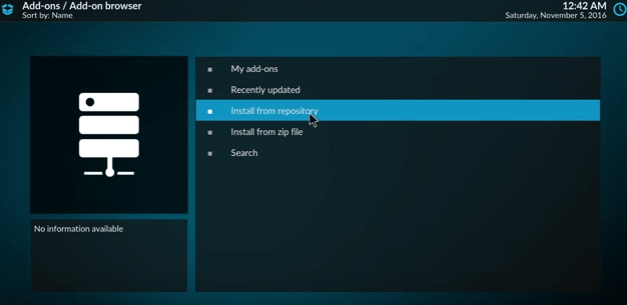 STEP 16: After that, there are many repositories files are available. From the repository zip files, you should select "Merlin Repository" at the right side of the screen. In the left side, you can view the file description which you have selected. The Merlin repo has successfully enabled, and we can further proceed to add-ons.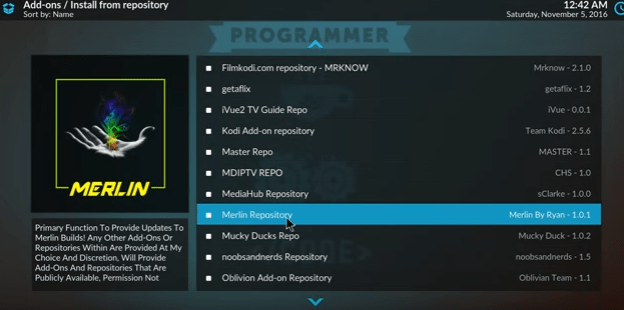 STEP 17: From the Merlin repo, select "Video Add-ons."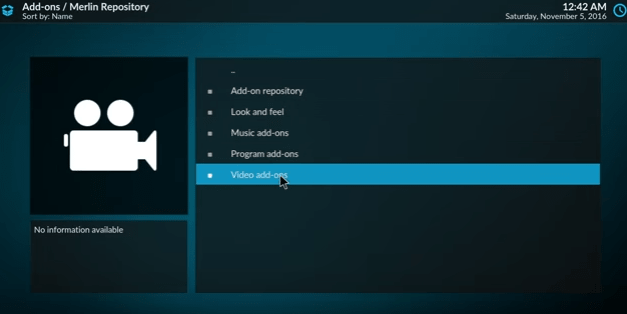 STEP 18: There are many video add-ons in the Merlin repo. Select whatever you need to watch. Here it shows "Pulse sports" video add-on and its description. Open the video add-on.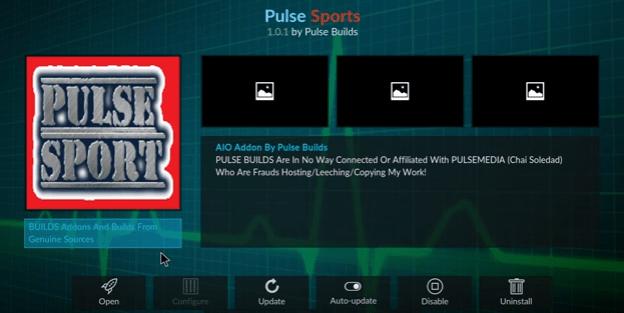 STEP 19: Select the media source file, Tykes. You can view the details of the source file. Click "Open."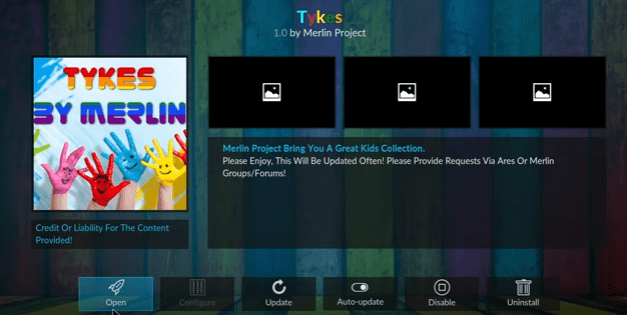 STEP 20: Here the Tykes file contains different tabs. Select it to watch.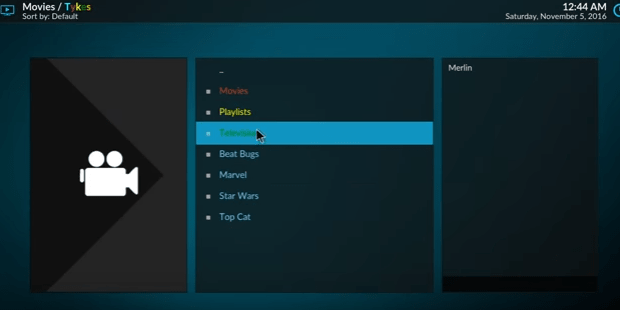 The above steps are the detailed steps which you need to be followed for installing the Merlin repository. For better performance, make sure to clean the data before you start the process. Keep watching and keep enjoying.
Summary
Reviewer
Review Date
Reviewed Item
Author Rating